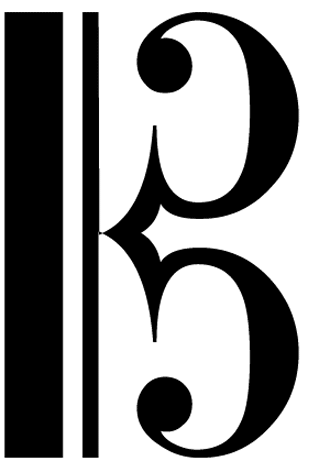 JESSICA RAY KING, M.M.

ARTIST-TEACHER, SCHOLAR, & WRITER
A bit about me...
Jessica Ray King has dedicated her life to the pursuit of beauty through creation as an artist of diverse tastes, talents, and interests. She believes in art's ability to transcend gender, race, religion, culture, language, and so much more. We are all creators. The arts are a birthright, an undeniable outlet for self-expression, and an instiller of self-confidence and self-worth. Currently, Jessica is a first year PhD Musicology Candidate at Washington University in St. Louis. She also serves as the Health & Wellness Department Editor for the American Viola Society Journal.

In the summer of 2019 Jessica put on the first District 221 Chamber Music Society Summer Residency at the Music House of Manistee, MI. (http://news.pioneergroup.com/manisteenews/2019/08/02/hitting-the-right-note-distinguished-musical-act-wraps-up-week-long-series-at-music-house/x). In the summer of 2018 Jessica presented her paper/article "This is Not a Toy: Components of High Level Viola Playing" and performed Eugenio Cavalli's "Riminiscenze di Santa Cristina: Fantasia per Viola" as a Festival Artist at the American Viola Society Congress at The Colburn School in Los Angeles. Last summer Jessica participated as a scholarship recipient at Saarburger Serenaden International Music Festival and School in Saarburg, Germany. In the summer of 2016 she joined the Miami Music Festival as an Opera Orchestra & Conducting Ensemble Fellow. In Miami Jessica performed in the orchestra for Act III of Die Walkurie with world-class opera stars soprano Christine Goerke and bass-baritone Alan Held at the New World Center. She has been a member of Disney's Encore! Cast, Choir and Orchestra, Space Coast Symphony, Florida Youth Symphony Orchestra, Iowa Bach Festival, Ottumwa Symphony, Oskaloosa Symphony Orchestra, and the CMU Graduate String Quartet. Her duo with pianist Miguel Sousa, District 221, ventures to modernize "classical music" with approachability and humor.

As a wirter/poet, Jessica has completed a book-length collection ("Lies") and several chapbook length works ("Caught," "Thinking," "More Lies," and "The Happiest Place on Earth"). Jessica is a fervent advocate for multi-disciplinary collaboration, believing that poetry at its best is a performative, dramatic art. She has gone on to produce works with fellow artists that combine text, music, dance, and/or visual mediums. Recent performances of such collaborations include "Concerto for Poet No.1-Changes" and the unsung song "Caught-Red" with music by Manuel Tabora. She has given readings at the Strange Cage reading series, iHearIC, the Mill, and the Englert Theater.

In the endeavor to grow as an artist and scholar Jessica has also pursued studies in jazz performance and theory with John Rapson, Japanese language/culture, and poetry/poetics with members of the renowned Iowa Writer's Workshop and UI English Department. Her hobbies including finding the FUN in viola playing, dabbling in the "Bashmet Practice Method," listening to Mahler symphonies, swooning over Shostakovich, dramatic poetry reading, excessive coffee drinking, fat-bottom bicycle riding, and swimming.

Jessica began her violin studies at 8 and viola studies with Deborah Dansby-Wells at the age of fifteen and graduated from the Visual & Performing Arts Program at Dr. Phillips High School in Orlando, FL in 2010 with honors. She obtained her M.M. in Viola Performance as renowned viola pedagogue David Holland's graduate assistant at Central Michigan University and received her B.A. in Music as a student of Christine Rutledge and B.A. in English with honors from the University of Iowa. She has also studied and participated in master-classes include those with Antonello Farulli, Dr. Alicia Valoti, Dr. Wee-Hsin Tan, Dr. Istvan Szabo, Dr. Juliet White Smith, David Holland, the Mivos String Quartet, St. Lawrence String Quartet, and Jack Quartet. Her awards include the DPHS Outstanding Musicianship Award, the Antoine Smith Memorial Orchestral Service Award, three CLAS Academic Excellence awards, and an Iowa Center for the Arts grant.