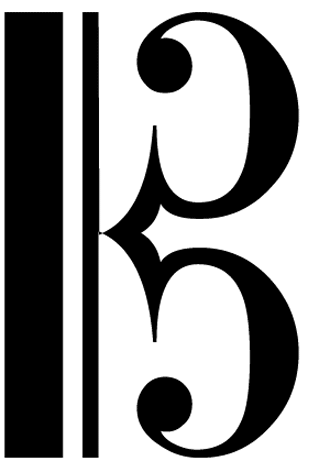 JESSICA RAY KING, M.M.

ARTIST-TEACHER, SCHOLAR, & WRITER
Studio Policies
​
Travel Rates: $40/30-minutes, $55/45-minutes, or $70/60-minutes,
Virtual Rates: $30/30-minutes, $45/45-minutes, or $60/60-minutes
paid monthly on or before
the first lesson of each month. The tuition fees covers a binder, notebooks, staff paper, copies of warm-ups, technical exercises, scales, arpeggi, repertoire, theory handouts, and music history handouts. The fee also includes my travel and prep time. Please contact me for questions regarding fees and scheduling.Trial lessons are billed as a single charge before any
monthly invoices are issued. On the 1st of each month, an invoice will be sent via email
stating the total payment due. Any applicable credits/adjustments will be applied to the
following month's invoice. Payment can be made by card, check, or cash.
Trial Lesson: The trial lesson serves to assess compatibility and determine
goals/expectations. Should the terms be agreeable to both student and myself, the student
will be offered a standard appointment time subject to availability.
​
Schedule: The studio's function operates on the basis that students hold a routine, weekly
appointment at the allotted time. It is expected that lessons will be held at the same time
each week unless an alternate time is requested and available for a specific week. Should
I need to cancel your lesson you are able to request a credit or a make-up lesson option.

Cancelations: Cancellations must be made 24 hours in advance to receive a make-up
lesson. Due to the number of students the studio facilitates, we ask that you understand
any make-up policy is an extension of courtesy on the studio's behalf, therefore
frequently missed or cancelled lessons may result in a temporary suspension or dismissal
from the studio. The following are the options for make-ups:
1. Recorded Video-Make Up: I will record a video at the student's usual lesson time
then send it via YouTube link the same day. This requires no re-scheduling and
can be viewed at anytime.
2. Face-Time Lesson: Live lesson via video-conference at a scheduled time
3. Complete Reschedule: Dependent upon availability
Practice: Intermediate level students should expect to reserve a minimum of 3 days of
practice time per week for approximately 30 minutes each session; advanced students
should reserve a minimum of 5 days for approximately 45 minutes each
session. LESSONS DO NOT COUNT AS PRACTICE. If a student does not practice for
4 consecutive lessons, a goal revaluation meeting with a guardian will be scheduled. If
practice is still ignored, other measures may be taken, including being dismissed from the
studio.
Recitals: Recital participation is not mandatory but is encouraged! Solo recitals will be
planned as student's progress. Studio recitals will occur seasonally as time allots and the
studio grows.
Competitions and Performance Events: Many students elect to compete through
various district, regional, and national competitions. Such competitions have included
organizations such as the American Guild of Music (AGM), American Viola Society
(AVS), and Michigan School Band and Orchestra Association (MSBOA). Student
involvement with other notable organizations includes the Interlochen Fine Arts Camp,
Blue Lake Fine Arts Camp, the Detroit Metropolitan Youth Symphonies (DMYS), the
Detroit Civic Youth Ensembles (CYE), and Oakland Youth Symphonies.